Summer Camp Reviews
The best source for camp reviews is the families that attend or have attended summer camp. That means talking to people. Reviews are people relating their experience. They are vouching for the summer camp's reputation, the experience their children have had there, and their relationship with the camp.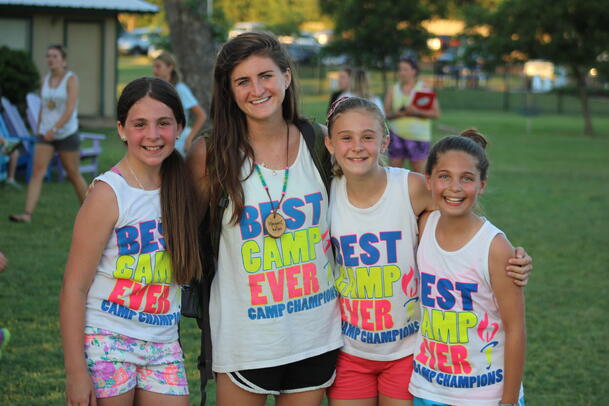 Where to find summer camp reviews:
Social media: Social Media is the channel camp families use to interact with summer camps. It is a great way to see the relationships families have with their summer camps. Opinions, interactions, photos, stories, successes, problems and many more are all expressed on these networks.
Read posts on the summer camp's facebook wall. Read the reviews followers post. Reach out to people in the social community to learn more about what you like.
Summer camp website: Often in the About section of websites you will find testimonials highlighting what people say about the camp. Read the reviews, see what people have liked the best, and note what they really highlight about the camp. Read testimonials from camp parents, current and past campers, and counselors.
Ask for camp family contacts near you: When you call the summer camp, ask for the contact information of camp families near you. You can contact them and get an opinion straight from the source. You can ask them about what camp has done for their children, why they keep coming back to camp, and what makes it so special.
Meet camp families in person: Summer camps come to cities to throw reunions and home parties to continue to build connection with their current camp families and foster relationships with potential camp families. Camps will highlight their camp party schedule on their website in their about section, highlighting when they are coming to a city near you. If you want to learn more about camp, don't hesitate to attend a party, meet new families, talk to people, and learn about their experience.
ACA accreditation: The American Camp Association has an accreditation and standards program for summer camps. Accredited camps go above and beyond to the ensure the safety and quality of the service they provide. Be sure to ask camps about this accreditation. This is a strong indicator of summer camp's committment to the industry standards for safety and quality.
Third Party Review Sites: After you have gone to the direct sources, you can always look for third party review sites that will have some information. Always take these reviews with a grain of salt. Anyone, anywhere can post these reviews with anonymity. They are another source of information, but this will rarely beat talking to people. Campratingz.com is one of the biggest third party review sites for summer camps.
Finding the 2022 Best Summer Camps
Summer camp reviews are a great place to start your research finding the best summer camps for the summer 2014. You will learn a lot about a camp by calling and talking to the directors. However, be sure to follow up with testimonials, engaging in their social media presence, attend a camp party when they visit a city near you, and talk to current and past camp families.
Good luck finding the best summer camp for your family's goals in summer 2014. If you would like a free guide to choosing the right camp for your child and the top questions to ask every camp director, click the link below:
Helpful Blog Resources:
Traditional Camp vs Sports Camp - Are you looking for a traditional camp experience or a sports focused camp?
Summer Camp Session Length - Read about the options for camp term length and what is the best fit for your family.