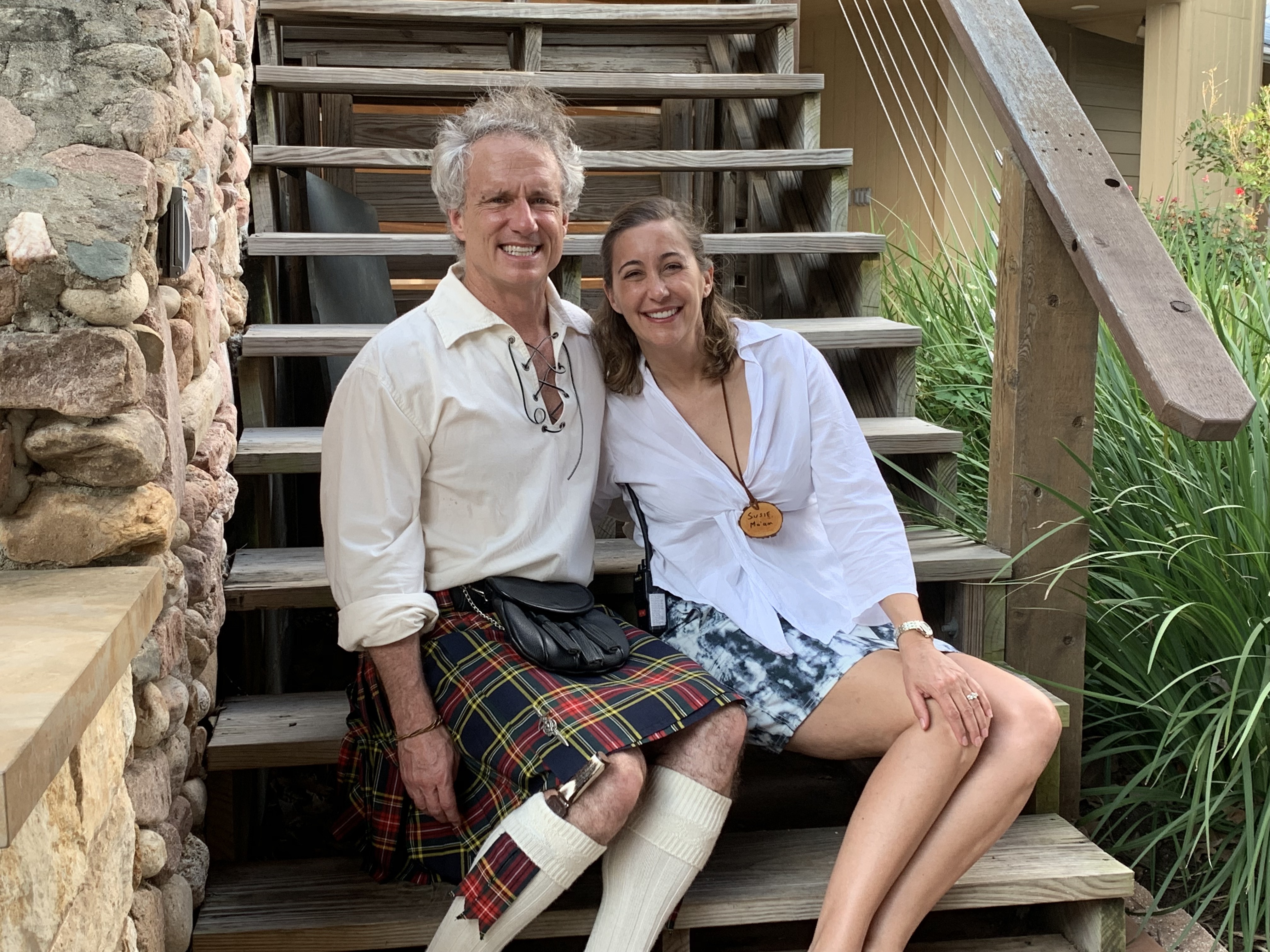 Sometimes people ask, "What is it like to be a camp director?"
This question has many variations. Some wonder about camper interaction, others ask about counselors, yet others want to know what a typical day looks like. Lots of people wonder "what do you do the rest of the year?"
If you have any such questions, this is the blog for you!
Q: How do you stay "cool" in the eyes of campers?
A: You don't, not a prayer. Unless you are willing to learn the fashions, influencers, music and YouTube memes, you will always be out-of-touch. Since "cool" is rather unattainable, we shoot for "wise" and "quirky". When we meet with the Senior Campers (roughly twice weekly), we share information that transcends generations – how to lead, the value of empathy, the power of posture, etc. So they appreciate us despite our hipness deficit [Note: the fact that I use the word "hip" makes it perfectly clear that we are not.] We also are not scared to dress oddly and be silly.
Q: Is it hard to connect with the college-aged counselors?
A: This is the challenge we spend most of our time focusing on. There is some natural disconnect – even distrust – between people our age [I am 54, Susie Ma'am has had multiple 39thbirthdays] and 18-25 year olds. This is one of the reasons we spend so much time with the Senior Campers. When they later become counselors in future summers, they vouch for us. We also design our orientation so that the counselors know how much we care about them and about our mission. We want them to understand how being a counselor at camp will serve them later in life – in relationships, as parents and even as teammates/employees. We also join them in the non-drinking pledge and they see us working the same hours they work.
Q: What does a typical day look like?
A: There are no typical days.
Q: OK, smart-aleck – describe your schedule.
A: We generally wake at 6:30-6:45 and get through emails and prepare for morning announcements at 7:45 flag-raising. We go to every meal – this is the best casual way to check in on counselors and campers and to get the "feel" of the camp. We have a Leadership meeting from 8:30-9:15. During the day, we respond to questions (both spoken and emailed) from our leadership staff, nurse, campers, counselors, neighbors, vendors, our support team and parents. Some days, we meet with cabins for fun (Friendship Games and Man Cave) or with the Senior Campers. In the evenings, we generally check out the special activity, see Torchlight and then wrap up any outstanding issues from the day. Somewhere in there, I write a blog. We are generally in bed by 10:00-10:30.
Q: Generally? What changes this routine?
A: I am so glad you asked. We get curve balls all the time. Here are two examples from the last 24 hours. We have a counselor working next session who was scheduled to arrive at 5pm yesterday. Her flight kept getting delayed and was eventually cancelled around midnight. During that period, we were arranging for different people to pick her up and/or for places for her to stay. Once the flight was cancelled, we stopped our efforts, but this took us to midnight. This morning, we were scheduled to have our Boys Lake Swim (for our 7thand 8thgrade boys). That would entail a 6:00am wake-up. At 5:15am, we heard thunder. So we got up, looked at the radar, checked for lightning and decided to reschedule the swim to a different day. So these events combined to keep us up late (without resolving the issue since the counselor did not get to Austin) and get us up extra early (without actually accomplishing anything).
Q: How important are naps?
A: Like gold ingots.
Q: How many times did you change outfits yesterday? [OK, I realize that you were probably not wondering about this one, but it has a fun answer.]
A: 8 times.
1. I started wearing a tie-dyed red/blue shirt for Trojan/Spartan games.
2. I changed to a swimsuit and swimshirt to officiate a canoe race.
3. I returned to the tie-dye.
4. We changed into our camp uniforms to welcome some new campers.
5. I returned to the tie dye.
6. At dinner, we honored our 8thgraders with a special meal (the T-Bone Club). We dress up for this. So I wore a kilt – my go to formal wear.
7. We changed into white shirts for Vespers, our Sunday evening discussion about our values and gratitude.
8. We go to bed after switching to sleep attire.
Q: What do you do the rest of the year?
A: Many of us (about 7) work on camp year-round. We recruit counselors and campers from 6 continents. We have camper reunions. We attend 5-7 conferences as speakers or attendees. Last year, I testified for the National Academies of Sciences, Engineering and Medicine about the education benefits of camp. We plan improvements, keep in touch with our families and think of new activities. Meanwhile, a separate team runs an outdoor education program called The Outdoor School during the weekdays in the fall and spring. On the weekends, we have retreats, often Girl Scouts. Our favorite weekend is Family Camp in September (more on that soon).
Q: Do you ever wonder why you agreed to the non-drinking policy like everyone else?
A: On occasion.
Q: Would you want to be anywhere else?
A: No way!
Steve Sir
PS We had an awesome, big moon yesterday. Here is a look after we served "Sunday Sundaes".