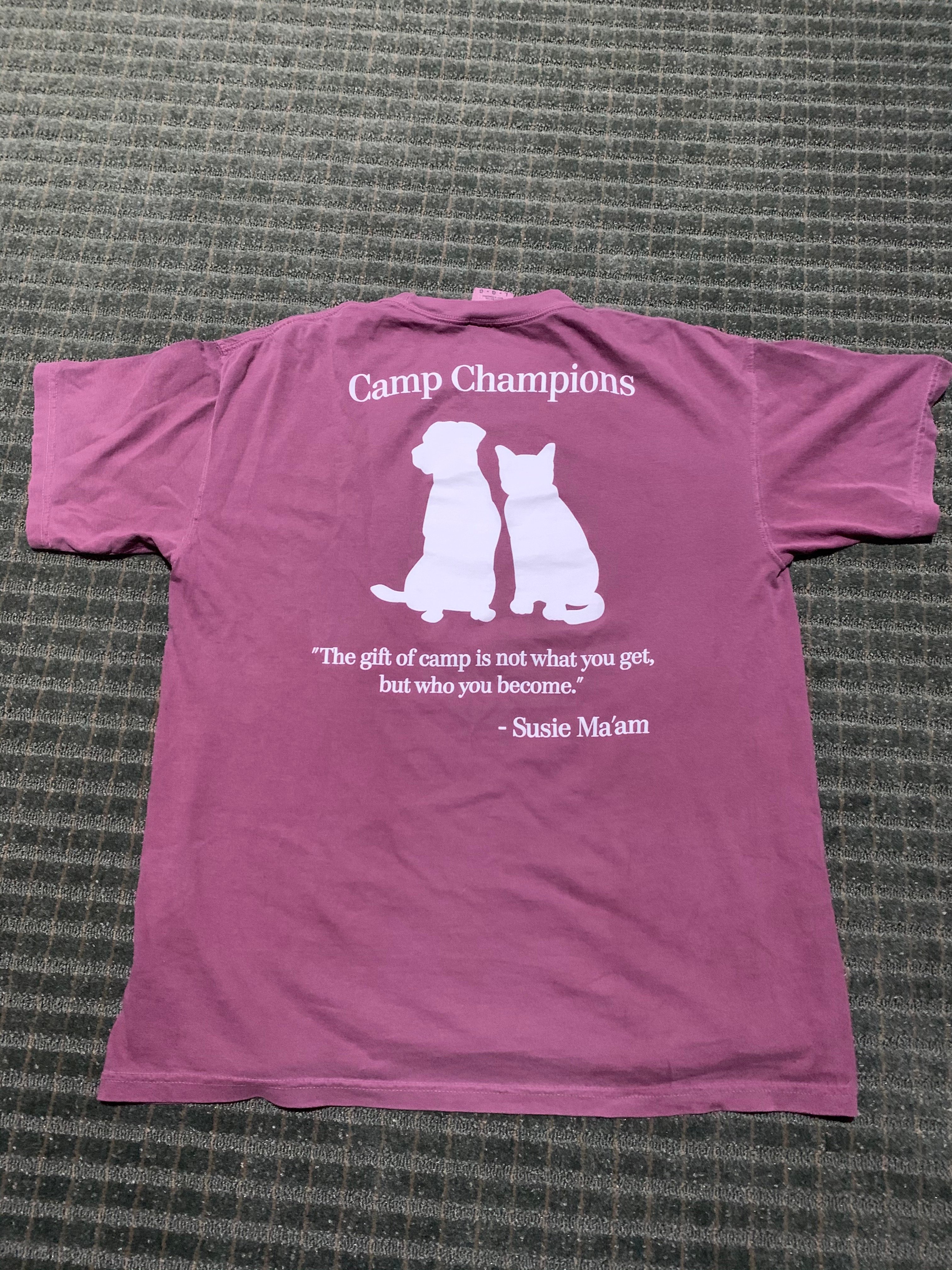 This morning, I was dragging. I am not ashamed to admit it. A week at camp can often feel like a month. It is a month of laughter, of joy, of work and (for people in leadership) of challenges. To be clear, I would not trade it for the world, but it is still on the intense side.
Of course, we have all had similar experiences lately. We will remember an event – perhaps a news story or a recent birthday – and think, "Is it possible that this happened only 3 weeks ago?!?! It feels like a year!"
The combination of camp and the recent chaos had me feeling somewhat puny this morning.
But I am fortunate to have a partner that is both loving and wise. She turned to me and said, "It's OK. We are in a bizarre summer amid the chaos of camp surrounded by people we love – all of which are feeling strong emotions." And she smiled, "You've got this."
I found it a truly loving way to say, "Suck it up, buttercup" and I was good-to-go.
She is a trove of wisdom. Here are a few others. [Note: she does not claim to have created any of these. She does not create as much as curate.]
"Be patient with yourself." This one is particularly helpful for me.
"Do not put the keys to your happiness into someone else's hands."
The oldest members of our Senior Camper program (those finishing 10th and 11th grades) even featured a Susie Ma'am quote on the shirt that they designed for themselves. [Note: it is a tradition that Senior Campers will design a shirt for themselves. Usually, they start on the first day of camp. Shelter-in-place changed that. They started months ago. They had Zoom meetings and exchanged designs. Some automobiles have been designed with less time and collaboration.]
"The gift of camp is not what you get, but who you become."
I have been doubly blessed by wise women. Before Susie Ma'am, I benefited from the insights of my mom, the Silver Fox. She was slow to share insights, but each was golden:
"Happiness is a choice."
"Within problems are opportunities."
"Embrace 'enoughness' – knowing that more is not always better."
"It is not fun to be right. You should instead seek the right answer."
"The four most powerful words in the English language are 'I need your help.'"
My mom passed last November (here is a blog I wrote about her). She is no longer physically with us, but she is still here through her spirit and lessons. And, when I might need a bit of a boost, I can always lean on Susie Ma'am.
I am dragging no more!
Steve Sir
PS The oldest Senior Camper women are SCATS (senior counselor assistant trainees) and the boys live in cabin K-9, hence the cat and dog images on the shirt.