In this day and age, it seems like more than ever children need to be involved in every extracurricular and summer achievement program just to "get ahead" in academics or sports. Traditional overnight camp, however, provides the opportunity for kids to development truly valuable modern day skills: they can practice oral communication, reasonable risk-taking, problem solving, and more. All of that surrounded by friends and fun. If you haven't already, read more about the advantages of summer camp – there are many.
This post will describe some of the best Texas summer camps in the Dallas and East Texas area. Also, we'll share some of the Texas Hill Country, where there is long-standing tradition of excellence in summer camping. Location is only one aspect to consider when choosing a camp that meets your family's needs. We hope this guide helps you in your search for a summer camp in Texas.
DALLAS OVERNIGHT SUMMER CAMPS
Camp Pine Cove | East Texas | Tyler, TX & Columbus, TX
Pine Cove is a Christian organization in East Texas that offers a variety of camp experiences for many ages. They offer one week camp terms throughout the summer. The camps, located in Tyler and Columbus, are separated by age, and each camp has a separate staff and program. Here is a table describing the grade range and site name for their camps:
Grade:

2 - 5th

6 - 7th

8 - 9th

10 - 11th

12th

Tyler, TX

Towers

Ranch

Timbers

Shores

Shores

Columbus, TX

Silverado

Outback

Outback

Outback

Not offered
Website: http://www.pinecove.com/
Sky Ranch | East Texas | Van, TX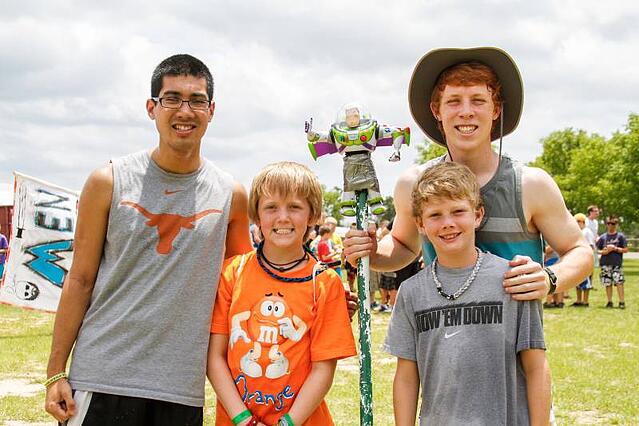 A camp with a strong religious focus, Sky Ranch aims to provide a vision of Godly character and transformative experiences. They have 3 locations: the Texas location is Van, while the other two sites are in Oklahoma and Colorado. Their belief is that God uses Sky Ranch as a vehicle to take a person from being a non-believer, to hungry seeker, to passionate follower, to ultimately a committed disciple. Sky Ranch offers one week camp terms throughout the summer season. There are four main camps (numbered Sky 1 – 4, starting at age 6 and going up to 15) and a leadership program that starts at age 12 and progresses through age 18.
Website: http://skyranch.org/
Camp Olympia | East Texas | Trinity, TX
Situated on Lake Livingston, a little farther away from hill country camps, Camp Olympia is an overnight summer camp for girls and boys ages 7 - 16. There are over 40 activities for campers to choose from and personalize their schedule. Camp Olympia dedicates itself to safety, and its beautiful location and community promote lots of fun and friendships. Many former counselors and campers become a part of Camp Olympia's full time staff. Also, the cabins are modern and air-conditioned.
Website: http://www.campolympia.com/
Camp Huawni | East Texas | Timpson, TX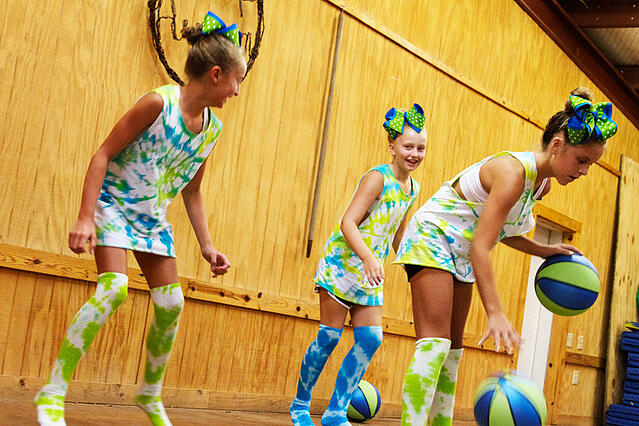 Right outside the town of Timpson, Camp Huawni focuses on a strong connection with the outdoors and whole lot of fun. Camp Huawni promotes meaningful relationships among campers and encourages personal growth year after year. This camp offers one and two week summer camp terms for kids K-11th grade.
Website: http://www.camphuawni.com/
TEXAS HILL COUNTRY OVERNIGHT SUMMER CAMPS
While it's a bit longer of a drive, many East Texans prefer to send their children to the historic Texas Hill Country for its long tradition of summer camping excellence. There are many hill country camps that are both co-ed and single sex. Listed below are a few of the best Texas Hill Country overnight camps for boys and girls. (For the full post, click here).
Camp Lonehollow | Texas Hill Country | Vanderpool, TX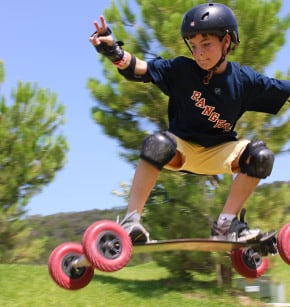 Camp Lonehollow is a co-ed camp nestled deep in the south of the Texas Hill Country with 1, 2 and 4 week terms. The camp is surrounded by rugged and mountainous hill country beauty. Camp Lonehollow advocates a full circle approach to living through the activity curriculum taught at camp. The activities range from high adventure sports to arts & crafts, and campers stay in air conditioned, modern cabins.
Website: http://www.lonehollow.com/
Camp Longhorn | Texas Hill Country | Burnet, TX
Located on Inks Lake, Camp Longhorn offers two and three week camp terms. For every new camper, an interview with the director is required before enrolling. Campers must have completed 2nd grade to enroll, but you can begin the interview and enrollment process the summer after 1st grade. All the Longhorn Camps are co-ed.
Website: http://www.camplonghorn.com/
Camp Champions | Texas Hill Country | Marble Falls, TX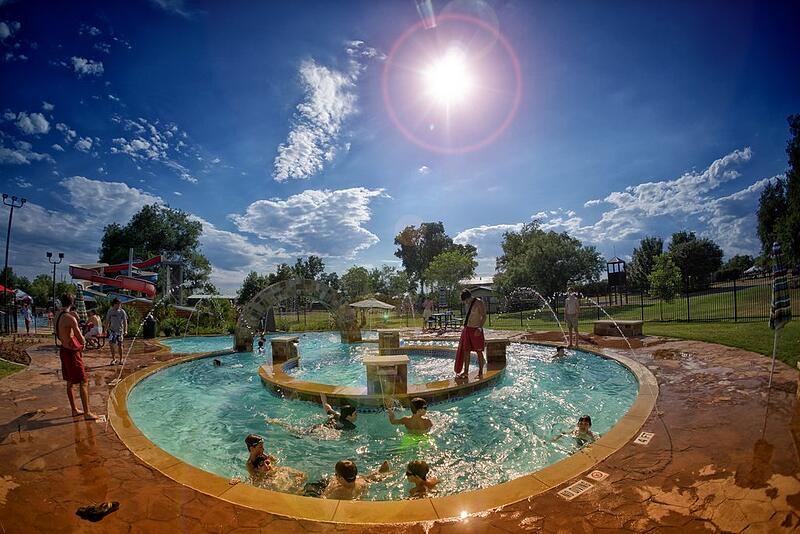 Just 50 miles west of Austin, Camp Champions is situated on the beautiful shores of Lake LBJ. Campers aged 6 – 17 can attend two or three week camp sessions throughout the summer, or longer combination terms. One week camp terms are also available for K-2nd graders. During a day at camp, children pick from over 40 activities that help them learn new skills, develop lifelong interests, and have a blast. Each night culminates with a Torchlight ceremony, where the camp comes together as a community. Camp Champions has a strong focus on youth development via the 4 R's.
Website: http://www.campchampions.com/
Here are more blog resources to help you choose the best summer camp for your family.
You might also be interested in: