14 years ago, a dear friend and exceptional camp professional named Meg Clark started a new camp called Camp Lonehollow - a rare and daunting task. From the start, we at Camp Champions felt a great kinship to Lonehollow. Like us, Meg saw camp as a uniquely powerful opportunity to help young people grow into caring, confident and contributing adults. She shares both our passion for teaching life skills (from leadership to collaboration to resilience) and our concerns regarding social media. Camp Lonehollow is now part of the Young Life family, but Meg continues to be a leader in our industry serving on the Board of the American Camp Association.
In a recent conversation, we simultaneously suggested the Netflix documentary "The Social Dilemma" to each other. We see it as a clarion call to parents and young people to understand their challenges (even threats) of social media. Since she is a thought leader without a platform, I have invited her to share her thoughts on the Camp Champions blog. Thank you for sharing your wisdom Meg!

See Part 2 of this series: Solutions For The Hidden Dangers Of Social Media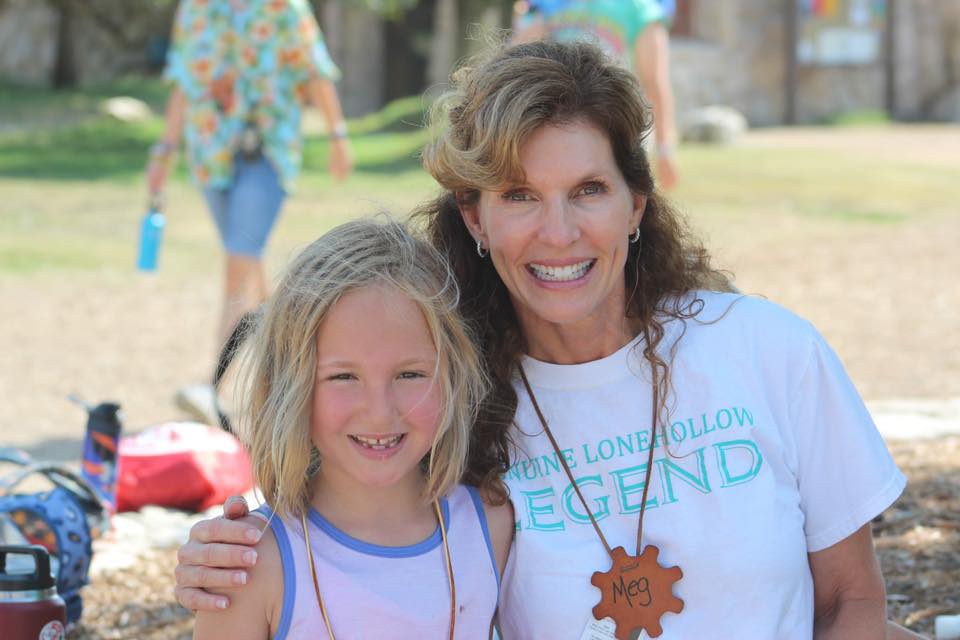 I am worried about social media and its effects on our young people. It is clear that we are seeing increased levels of depression and anxiety along with reduced levels of connection and joy. The recent Netflix movie "The Social Dilemma" is a striking depiction of the challenges we all experience - especially our teens.
I believe that camps can - and must - be part of the solution. While smartphones insert themselves into our lives and psyches, camp may be the single best experience to show alternative ways of living and loving unplugged.
Along with an intentional family culture, camps provide a space where unplugging from screens and social media, and connecting with our friends face-to-face, bring us a greater sense of well being. Studies have shown that children who have close connections experience elevated moods, have higher self-esteem, energy and are more cooperative and trusting, as well as, experience enhanced empathy towards one another.
When I founded Camp Lonehollow, I was most intrigued by the opportunity to help young people grow into extraordinary adults and leaders. For me, camp was not just about acquiring physical skills like archery or tennis, it was more importantly about developing interpersonal skills like collaboration, communication and leadership. I also believe camp can help campers develop powerful mindsets - beliefs that enable them to find opportunities where others find problems, to discover joy where some see boredom or frustration. In other words, owning your own life experience.
In these years, I became closer to Steve and Susie at Camp Champions. We shared a similar attitude about the power (and responsibility) of running a camp.
My first years at Lonehollow were full of challenges, but the camper issues seemed familiar - children overcoming homesickness, acquiring social skills, conquering insecurities while having the time of their lives.
Starting about 10 years ago, I started to see changes in our campers. As smartphones and social media grew, our campers (especially those 11-17) became more anxious and apprehensive.
Campers were reluctant to give up their phones. Some would sneak them into camp. Others seemed less comfortable starting spontaneous conversations. We camp professionals would share stories and speculate on what this all meant. I remember seeing Steve's TED talk in 2013 and thinking he made some interesting points about how technology was eroding important skills.
Which brings me to "The Social Dilemma" film.
In short, this movie features the very people who designed the social media apps that now dominate our lives: Facebook, Instagram, Snapchat, Google, etc.
We learn many things from these experts, but please let me share the highlights:
We users are the product. "Free" platforms like Facebook gather information on us, which is sold to advertisers and other companies. These companies are the customers, we are the product.
This technology is different from previous media like radio or print or TV because it is personal and interactive. The personal data they accumulate gives these companies great power to manipulate our behavior in ways that are profitable to them.
We are in an unfair fight. On our side of our screens, we have our human brain with its many limitations. For example, we can only focus on 3-5 things at once, we are easily distracted and misled, and we have unrealized biases. On the other side of the screen are computers and software with powerful Artificial Intelligence. This technology makes sophisticated predictions about what motivates our behavior and will keep us glued to their platform.
One tech specialist says that we should not worry about the day that Artificial Intelligence can outcompete human strengths. Instead, we should be very concerned that Artificial Intelligence can already outcompete human weaknesses, which allows it to command our attention.
No one in this industry is evil. They have no desire to harm, but they also are not particularly worried about doing harm. The algorithms are not interested in our happiness or our well-being, they have one simple goal - grab and command attention.
Two deeply concerning trends result from this situation. First, it feeds our political polarization. As a citizen, this concerns me. But I am writing as an expert on young people, so I want to focus on the second trend. Social media is making our kids unhappy, anxious, less social and depressed.
All of the tech experts interviewed limit the use of social media for their own children.


The research here is clear - increased use of social media leads to reduced happiness.
Before you get too concerned, please know that most people reading this blog already do one of the single best things you can for your children.
You send them to camp.
Camp is full of friends and fun. It teaches skills and provides triumphs. It provides loving role models and builds resilience.
And it does all of this in a tech-free, unplugged environment.
Being at camp is liberating to campers who give up their phones - like breathing clean air after living in a polluted city. Sometimes you might not appreciate fresh air until you unexpectedly inhale it.
But camp is not enough. I recommend to you to see "The Social Dilemma" and develop strategies for yourself and your family to address these challenges.
Technology can be a great gift when it serves us.
But we must make sure that we own it and it does not own us!
Meg Clark


See Part 2 of this series: Solutions For The Hidden Dangers Of Social Media