2013
---
Dates & Rates
---
---
An introductory term for campers finishing kindergarten or 1st grade.
contact us
Camp Champions
775 Camp Road
Marble Falls, TX 78654
Phone: (830) 598-2571
FAX: (830) 598-1095
steve baskin
The Camp Geek
susie baskin
The Camp Mom
Directions
Camp Champions is located on the shores of Lake LBJ, in the Texas Hill Country, outside of Marble Falls, Texas.
Are you looking for a one week term?
We firmly belive the benefits of camp
require time. Take a moment to find
out why.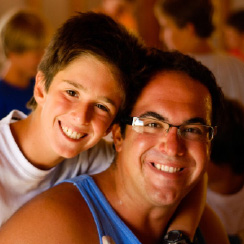 off-season
Camp Champions is a boys and girls summer camp for ages 6-18. We are located in the Hill Country of Central Texas within driving distance of Austin and San Antonio.
© Camp Champions 2013